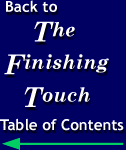 38 YearsYoung

By Randy Rasch, President

2007 Marks 38 years of operation for Rasch Graphic Services Corporation. During the entire 38 years we have never gone 12 months with out adding something new to better serve the graphic arts community. The day we get old, mature, established, set in our ways, and are content to be status quo is the day I will resign! We are re-born daily to keep up with the changing needs of our customers. We are 38 years young this year and pledge to continue growing and always changing to meet your needs.
1969: Remember When...
U.S. astronaut Neil Armstrong became the first man to walk on the moon.
The internet's development began in a University of California lab.
President of the United States was Richard Nixon with Spiro Agnew as his Vice President.
Average income in 1969 was $8547.00 per year.
Gasoline was 35 cents per gallon.
Emmitt Smith of the Dallas Cowboys was born May 15, 1969.
"Daddy Sang Bass" by Johnny Cash was at the top of the music charts.
"Easy Rider" was at all the movies.
Rasch Graphic Services Corporation opened for business. (Total sales for 1969 were $65,045.70...I figured we were in deep trouble!)
About Rasch Graphics | More Information
PUR Binding | Perfect Binding | Saddle Stitching | Mechanical Binding
Tab Cutting | Support Services | The Finishing Touch Newsletter
EMail RGS | Home Page





7211 N. Gessner Drive • Houston, TX 77040-3143
Phone: 800 / 713-785-5750 • Fax: 800 / 713-785-5801