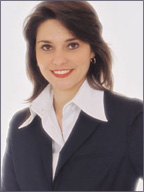 Is Your Company Marketing Minded?
By Lauron Sonnier McCulloch, Marketing Consultant and Trainer
www.sonniermarketing.com
Is your company marketing minded? Smart companies know that marketing isn't just about advertising and it's not just the responsibility of one person or one department. The truth is, you're marketing your company in everything you do. Every person, every communication, transaction, and interaction, can make a client or potential client love you, hate you, or feel indifferent about you. Your receptionist and reception area, for example. The look of your proposals or quotations. Even your fax cover sheet can make an impression that can help or hurt your business. If a customer has a less than pleasant experience with your dock forema, or your accounting representative, they may have less than pleasant news to spread about your company, and be more inclined to listen when the competition comes calling.
So, what are some things you can do today to make your company more marketing minded? Here are a few essentials tips:
1. Evaluate your own understanding about marketing. Take a class, read a book or listen to a tape. Even call in a professional to help you. The more knowledge you have, the more effective you can be.
2. If you're in management, train your staff on all levels about marketing and customer service, and do it regularly. Make no assumptions about what they know and don't know. Even teach them what "courteous" means for your company.
3. Identify the marketing role each and every employee makes in your company. Put it in writing. Communicate it clearly. And uphold all employees to your company's marketing standards.
4. Review all materials that are used in the course of doing business--your invoices, delivery tickets, fax cover sheets, proposals, quotations, applications, website...everything! Do they look clean and professional? Do they establish a consistent identity? Do they make a marketing statement? Anything viewed or used by a customer has an inherent marketing opportunity. If you're not taking advantage of it, youÍre missing out.
5. Get feedback through surveys and asking lots of questions. Take a walk through your company with a client who will give you their honest impressions. Always ask, "How can this be improved from the customer's perspective?" Remember, business is not about you. ItÍs about the customer.
6. Go undercover. Do a little mystery shopping to experience firsthand what it's like to initiate a relationship and buy products and services from your own company.
7. Establish systems to make marketing happen in every communication, transaction, and interaction in your company. Standardize what you can to make sure you're taking advantage of every possible marketing opportunity during the normal course of doing business.

About Rasch Graphics | More Information
PUR Binding | Perfect Binding | Saddle Stitching | Mechanical Binding
Tab Cutting | Support Services | The Finishing Touch Newsletter
EMail RGS | Home Page





7211 N. Gessner Drive • Houston, TX 77040-3143
Phone: 800 / 713-785-5750 • Fax: 800 / 713-785-5801